TLCCV Members care for the outback when the going gets tough
Expressions of Interest - Assistance with Bunyip Bushfire Cleanup in the Tonimbuk area

The TLCCV in conjunction with Four Wheel Drive Victoria is seeking expressions of interest from our club members to help. Dates will be advised when the bush fire areas have been declared safe.
Please click here to register ASAP if you can help.
An important part of our club is giving back to our community.

Many hours have been spent by members repairing fences that have been damaged from bush fires or floods.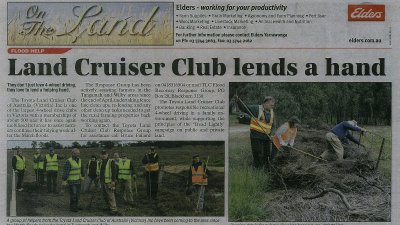 Taking a break from 4WDing is important to TLCCV members when the ravages of fire & flood hits our country friends & land.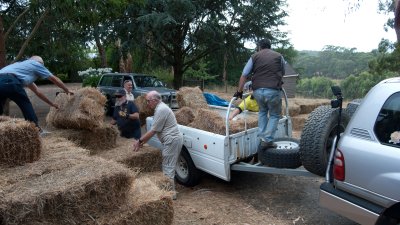 Even in times of drought, TLCCV members arrange for hay bales to be collected & shipped to those in need.