TLCCV Members care for the outback when the going gets tough
An important part of our club is giving back to our community.

Many hours have been spent by members repairing fences that have been damaged from bush fires or floods.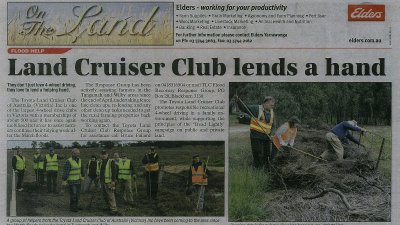 Taking a break from 4WDing is important to TLCCV members when the ravages of fire & flood hits our country friends & land.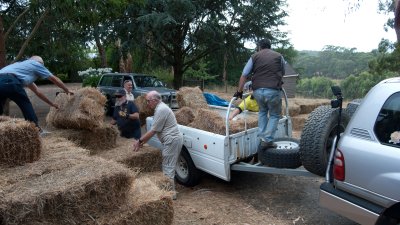 Even in times of drought, TLCCV members arrange for hay bales to be collected & shipped to those in need.