Current TLCCV Club Trips & Activities


Up coming Trips/Activities


(Click on Trip Leader photo to access trip details)
Jericho Working Bee
(Weekend Trip/Activity)

Sat 28 - Sun 29 Nov, 2020
Trip - Easy to Medium depending on weather
Working Bee cleaning up the Historical sites in and around Jericho cemetery and township and along the Walhalla/Woods Point road.
Sunday will be a mystery tour of local 4wd tracks
10 Vehicles
***
Licola to Mt Buller
(Weeknd Trip)

Sat 28 - Sun 29 Nov, 2020
Trip - Difficult
From Licola we will head up the Macalister River Valley and then up into the High Country via Butcher Country Track.
The King Billy track will complete the day before camping at Lovicks Hut.
On Sunday we will head for Mt Buller via Bluff Hut, Pikes Flat and Mount Stirling.
5 Vehicles (maximum of 2 family members per vehicle)
***
Geelong Branch Christmas Catch-up
(Day Activity)

Sun 29 Nov, 2020
Activity Organiser - Alison Williams
All TLCCV members are invited to join us for our Geelong Branch Christmas BBQ at Bunjil's Lookout on Sunday 29th November and help celebrate the end of 2020.
Bunjil's Lookout is approx 1hr from the West Gate Bridge and 20 minutes from Geelong. There is an electric BBQ, Firepit, BBQ Shelter, Childrens Playground, Amenities block and a great view across the Moorabool Valley.

Geelong Branch will provide Meat for the BBQ, Please bring a salad or dessert to share. BYO chair and picnic table.
Bookings are Mandatory as we have a COVIDSafe limit of 50. All current COVIDSafe Regulations will be observed.
50 Members
***
Under the Southern Cross - Wabonga Plateau
(Extended Weeknd Trip)

Sat 23 - Tue 26 Jan, 2021
Trip - Easy to Medium
We will be travelling thru the King Valley / Wabonga Plateau area on forest roads, Tracks and the Blacktop, Sightseeing along the way .
We will be breaking camp and moving after the first night then base camping for 2 nights.
No Trailers, No Vans, No Camper vans, No dogs or cats permitted on this trip
5 Vehicles
***
High Country Adventure
(Weeknd Trip)

Sat 20 - Sun 21 Feb, 2021 (Amended dates)
Trip - Easy to Medium, subject to weather conditions
On Saturday morning we will be heading off to visit some of the High Country Huts, some fabulous vistas, great rivers and maybe even a waterfall.
We will be camping Saturday night at either one of the Huts or maybe by a river depending on timing and availability of the Hut grounds.
6 Vehicles
***
High Country Huts Trip
(Weeknd Trip)

Sat 27 - Sun 28 Mar, 2021
Trip - Easy to Medium, subject to weather conditions
Come and join us as we tour the High Country & visit some of the historic High Country Huts.
We will make our way through the High Country and visit some of the great huts and camp Saturday night at the great Craigs Hut to witness a fabulous sunset and an even greater sunrise.
On Sunday afternoon we will be visiting some more fabulous huts.
Tracks will be Brocks Road, Monument Track, Speculation Road,Circuit Road, No 3 Track, Black Landing Track, King Basin Road, Carters Road, Mount Stirling Road. (If time allows).
6 Vehicles
***
Easter at Dargo & Crooked River ending at Lake Glenmaggie
(Easter Weeknd Trip)

Fri 2 - Mon 5 Apr, 2021
Trip - Easy to Medium, subject to weather conditions
Arrive in Dargo Friday for a leisure day and Meet and Greet everyone. Have a visit to the Iconic Dargo Hotel later in the day.
Saturday & Sunday we will start 9.00am sharp after short debrief and will visit some of the great surroundings that Dargo has to Offer.
We will also be spending time crossing the Crooked River as we meander down the tracks that cross this well known river. Some great vistas and a visit to one of the towers that offers 360 degree views of the Dargo area.
Monday will be a leisure day to just meander our way home down to Lake Glen Maggie for lunch.
6 Vehicles
***
Walhalla Weekend Adventure
(Weeknd Trip)

Sat 17 - Sun 18 Apr, 2021
Trip - Medium to Difficult, subject to weather conditions
Our Walhalla Adventure will be travelling around some awesome tracks and exploring the area and some of the views are spectacular. There will be river crossings and see the Thomson Dam wall from a different angle but you may need to look closely. We may even get to see a mine if we are lucky.
We will be camping Saturday night at O'tooles Camp ground and making our way back into Walhalla for some history finding about this Historic mining town.
Tracks to include Donnelly Creek Road, S Track, Morning Star Track, Army Track, Williamson Spur Track, Beardmore Track, One Speck Track.
6 Vehicles
***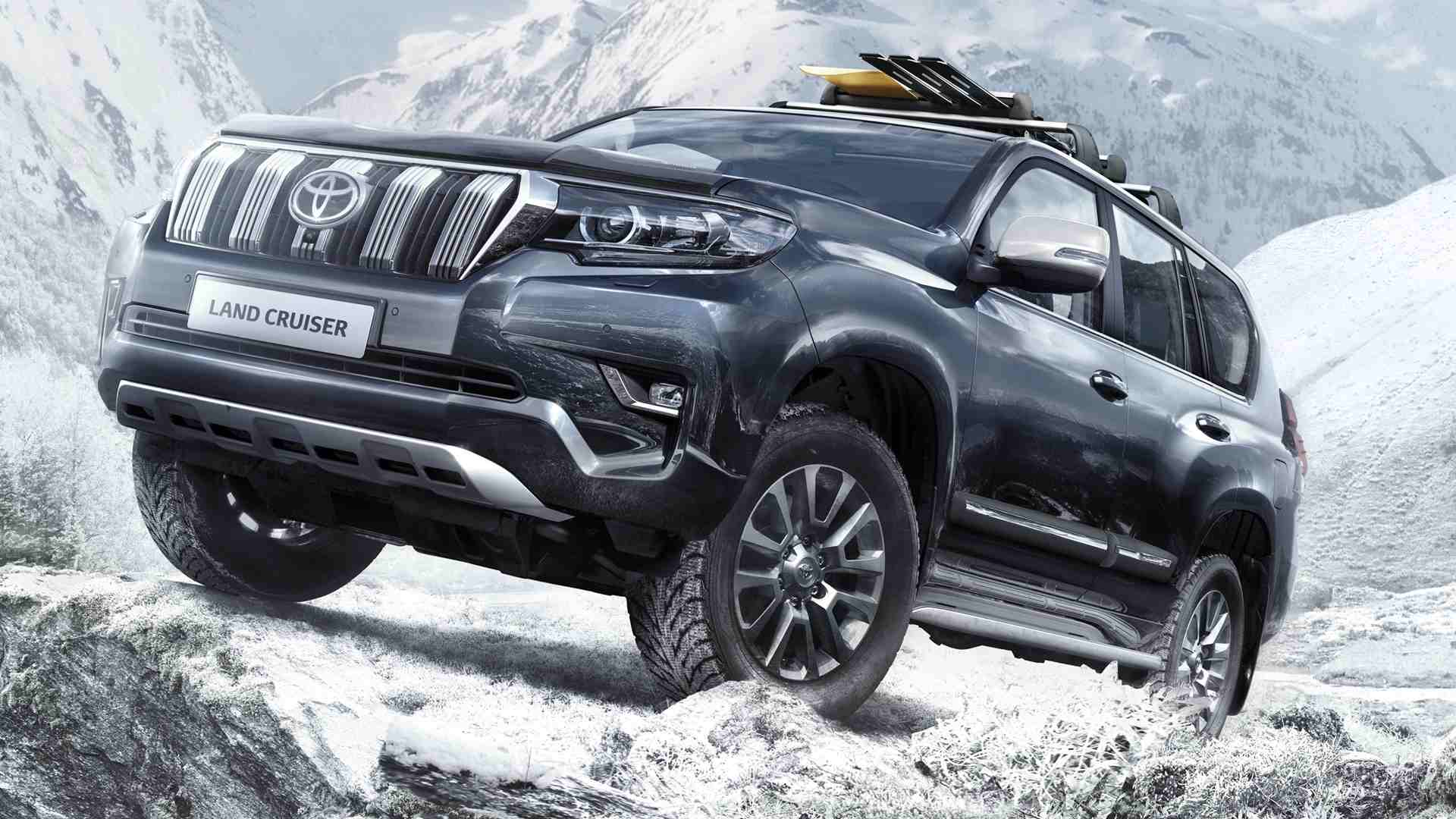 C
lick on this picture to register your Expression of Interest
LandCruiser 70th Anniversary celebrations
(Extended Activity)

Circa 1st August, 2021
Expressions of Interest
Next year around 1st of August 2021, the Landcruiser will be 70 years old.
While they have not been in Australia that long, nevertheless it's a significant landmark.
An informal request from our friends at the TLCC SA has been received, as to whether members of our Club would be interested in joining in a multi-state gathering to celebrate the occasion. I believe a similar request has been sent to NSW and QLD.
I am seeking expressions of interest from members who would like to join in a caravan/camper-trailer trip to Broken Hill and surrounds, including places of interest for the outbound and return drives, with a duration of around 2 weeks, either side of 1st August 2021 date. The duration is indicative.
At this time, there is no detail behind this proposal, other than to seek the level of interest. Given the lead time, and member response from around the Clubs, a complete trip itinerary any costs and activities, will be developed in the new year, if there is member support.
***